Aluminum Butterfly Steering Wheels
Non-Flexing, Strong 1/4" Tempered Aluminum Alloy
Choice of Black Anodized or Polished Aluminum
Molded Neoprene Grips
The Butterfly Steering Wheel design evolved from actual track
experience. The unique, non-symmetrical design enables the
steering wheel to be mounted in either of two positions, to best
suit the driver's personal taste. Azusa Butterflys also feature
Neoprene compound grips to resist fuels and lubricants -- just
soft enough to dampen vibration without being spongy.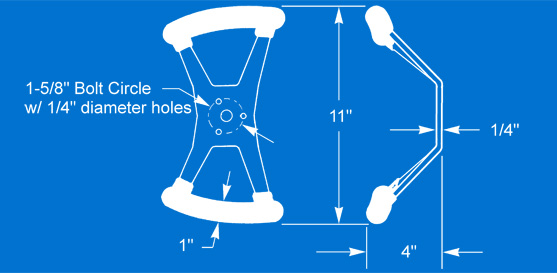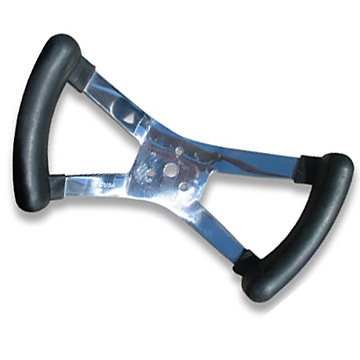 DESCRIPTION
PART NO.
Aluminum Butterfly Steering Wheel,
Polished Aluminum
2294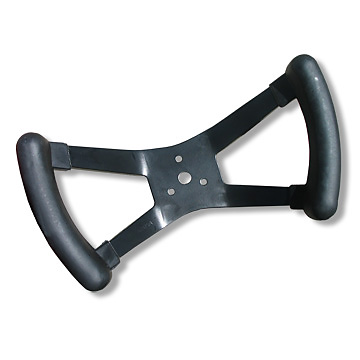 DESCRIPTION
PART NO.
Aluminum Butterfly Steering Wheel,
Anodized Black
2293