Go-Kart Kits
Azusa Kart Kits are compiled from the quality components on this web site.
These parts, sub-assemblies and hardware offer a Kit designed to provide everything
necessary to assemble a Go-Kart - with the assurance that the parts fit, the hard-
ware is the proper size and quantity, and the weldments and sub-assemblies conform to
Azusa's standards of form, fit and function. Assembly instructions and parts lists for
each kit are included. We do not supply engines and therefore we do not preselect a
clutch. We do, however, carry an array of suitable 4-cycle clutches.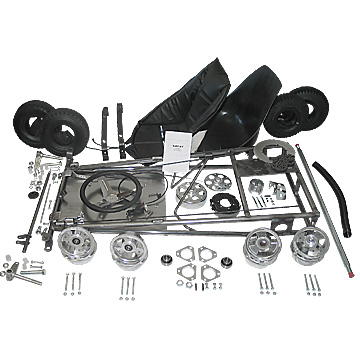 Click on Part Nos. above to see Kit Components