Mini-Bike Kits
Azusa offers three Mini-Bike kits, with or without frame and fork.
The kits contain identical components throughout, except for wheels.
 The tire and inner tube sizes match the wheels selected.
Each kit provides everything needed to assemble a complete Mini-Bike
including: Frame, Fork, Upholstered Seat, Wheels, Tires, Tubes,
Controls, Grips, Foot Pegs, Axles, Sprockets, Brakes, Chain and all
the necessary Hardware. All Kits are less Engine and Clutch. Assembly
Guidelines and complete parts list are included.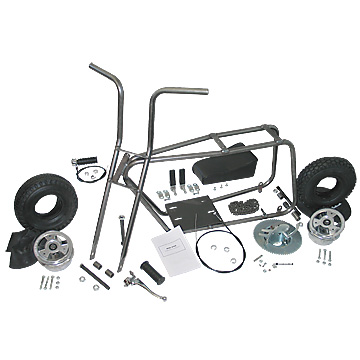 Click on Part Nos. above to see Kit Components